We are expert safety recruiters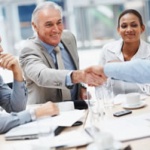 Many companies struggle with recruiting safety and health professionals. It can be difficult to evaluate which candidates truly have the qualifications to match your needs. The expert safety recruiters at FDRsafety can help.
We will quickly provide you with qualified candidates who have experience in your specific business.Our well-networked safety recruiters fill positions positions throughout the U.S. and worldwide. If within the first 90 days you are not completely satisfied with our safety and health professional, we will work with you to find a replacement at no additional cost.
We are safety professionals recruiting safety professionals. FDRsafety is well-connected in the industry, which enables us to keep a full database of qualified candidates. Because this is our area of expertise, FDRsafety recruits exclusively in safety.