Our unique Safety Awareness training motivates workers to "want to" be safe
FDRsafety has trained more than 500,000 workers and managers in a Safety Awareness program that many companies credit for reducing their OSHA recordable rate.
The key to this program is motivating employees to act safely in all aspects of their lives — work and home — so that they will be there for their families. We motivate employees to "want to" be safe rather than feeling they "have to."
Our strength is the expertise of our safety training consultants, who are led by CEO Fred Rine. Our team has delivered worker safety training programs to leading companies across a wide range of industries, including steelmaking, automobile manufacturing, construction, mining, power generation, aviation and a host of others.
We also offer a wide range of instructor-led safety training courses on a large number of topics, including 10-hour and 30-hour courses that result in OSHA certification for attendees.
We can also customize courses to suit your needs or create new courses just for you.
Request more information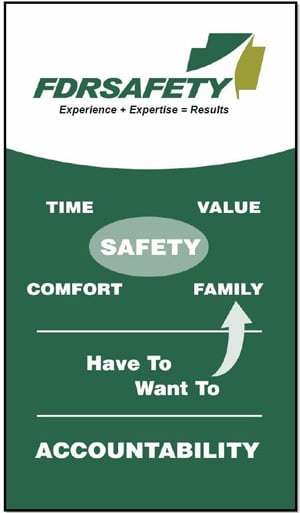 10 key words
Workers cut corners on safety to save time or increase comfort. Our Safety Awareness program motivates them to "want to" be safe rather than feeling they "have to"  so they can return safe to their family.