Why use FDRsafety for recruitment?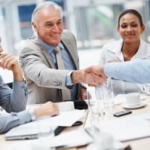 Many companies struggle with recruiting safety and health professionals. It can be difficult to evaluate which candidates truly have the qualifications to match your needs. FDRsafety can help.
We will quickly provide you with qualified candidates who have experience in your specific business. We recruit and place candidates throughout the U.S. and worldwide. If within the first six months you are not completely satisfied with our safety and health professional, we will work with you to find a replacement at no additional cost.
We are safety professionals recruiting safety professionals. FDRsafety is well-connected in the industry, which enables us to keep a full database of qualified candidates. Because this is our area of expertise, FDRsafety exclusively recruits safety professionals for our clients.
We save you time and money. Candidates we present you are well qualified – not just names an agency gathered from an internet ad. Our safety-professional recruiters pre-screen all candidates through performing interviews and reference checks. This allows us to expedite the process of hiring a permanent safety professional, from your initial request to the fulfillment of the position. FDRsafety is an economical solution to filling your organization's open safety positions.
We guarantee our work. If you hire one of our candidates and you are not completely satisfied within the first six months, we will recruit a replacement at no additional charge.
Request more information