FDRsafety is a national leader in safety staffing for the construction industry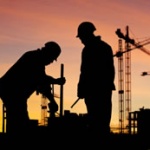 Our professionals have deep expertise in the safety needs at construction sites, including fall protection, cranes, personal protective equipment, aerial lifts and electrical work.
We offer these advantages:
SPEED: When you have a need for construction safety staffing, it is often immediate. We respond very quickly.
FULL-SERVICE: Safety professionals remain our employees to minimize the administrative burden on you. We handle all payroll and human resources matters. If a consultant becomes ill, we will quickly provide a substitute.
MULTI-EMPLOYER SITE EXPERTISE: We are expert in addressing OSHA requirements at multi-employer work sites, as construction projects almost always are. A court decision has affirmed OSHA's authority to issue citations against a controlling contractor for safety issues caused by a subcontractor, even if the controlling contractor's employees were not exposed.
WE'VE BEEN THERE: We are one of the few firms providing on-site safety professionals for construction whose management actually has construction safety and OSHA expertise.
Request more information