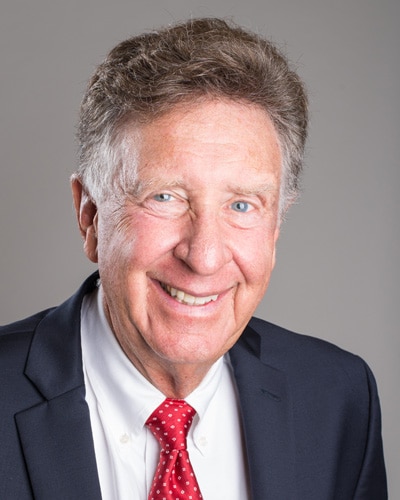 Jim Stanley brings unmatched expertise to counseling clients on workplace safety and health laws, rules and regulations. Jim has successfully dealt with occupational safety and health issues while working in both the public and private sectors – as a former career OSHA official including being Deputy Assistant Secretary of Labor for OSHA and as the Vice President and Corporate Director of Safety for AK Steel. He has testified extensively as an expert witness on occupational safety and health and has served on the most important committee advising the U.S. Department of Labor on safety and health issues.
Jim began his safety career investigating accidents on the Philadelphia waterfront for Liberty Mutual Insurance Co., providing him with expertise on maritime and industrial equipment safety. In early 1971, he joined the U.S. Department of Labor's Occupational Safety and Health Administration as one of its original compliance officers.
Jim spent 25 years with OSHA in area office, regional and national leadership roles, including Regional Administrator for New York, one of the most industrialized regions in the country. His OSHA career culminated in his appointment as Deputy Assistant Secretary of Labor (a career position that is the No. 2 job at the agency). During his tenure, he was intimately involved with many of the most complex cases and was instrumental in creating many of the current OSHA policies and procedures.
After retiring from OSHA in 1996, Jim was elected Vice President, Safety and Health for AK Steel, the third largest steel company in the United States at that time. After an eight-year career at AK Steel leading a world-class safety program, he joined FDRsafety as President in 2004.
Jim is a former member of the Board of Directors and Executive Committee of the National Safety Council and is a member of the Safety and Health Committee for AIST, the Association for Iron and Steel Technology. He is a professional member of American Society of Safety Engineers and a member of the editorial advisory board for Thompson Publishing Group's OSHA Guide for Healthcare Facilities. He has also served on the National Advisory Committee for Occupational Safety and Health (NACOSH). This 12-person committee is the pre-eminent advisor to the Secretaries of Labor and Health and Human Services on occupational safety and health issues.